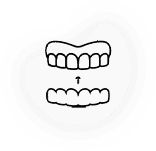 Acrylic Dentures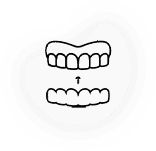 Flexible Dentures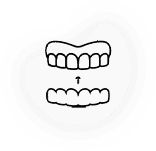 Chrome Dentures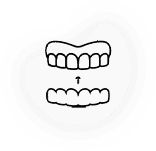 Identure Dentures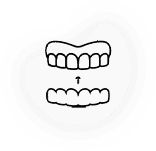 Implant Retained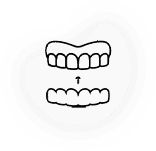 Fixed Hybrid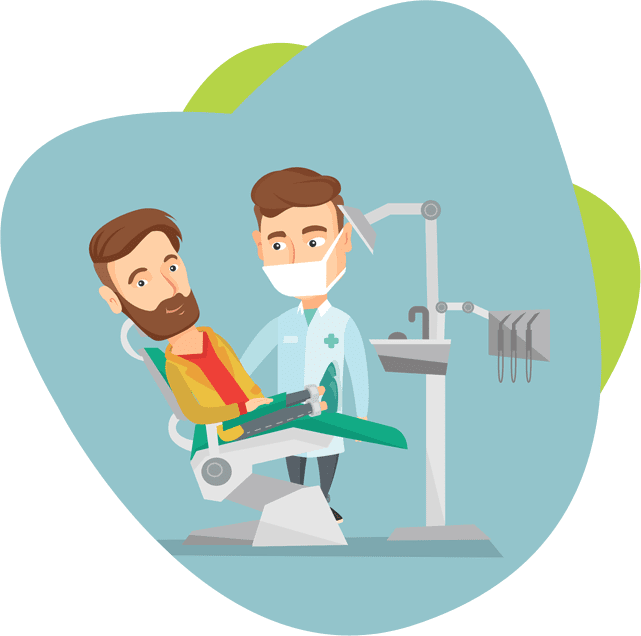 Make an
Appointment
for Your Smile!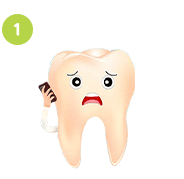 Discussion of all your options. Take an impression of your teeth when you decide to proceed.
Bite on to a wax model to locate your bite (the vertical dimensions of your mouth - how your upper and lower teeth fit together).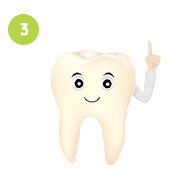 Teeth are set into an articulated wax model in the form of a denture to check fit and appearance.
Broken dentures should only ever be repaired by someone
who is trained and qualified to carry out the repair. If your
dentures are broken, we can quickly repair them, but
remember, even professionally repaired dentures will always retain a weakness and will eventually require replacement.
If possible keep all the broken pieces together and soak them in a glass of cold water until your appointment. Try not to let the dentures dry out.
There are denture repair kits available that allow you to fix your dentures yourself at home. They usually involve the use of super glue which is in itself a harmful substance. This may seem like a quick and convenient solution, but attempting to repair them yourself may end up resulting in further damage and make your denture uncomfortable to wear. Attempting to do a quick fix yourself will probably just cause more problems in the long run. It is always advisable to have your denture fixed by a professional who has the correct knowledge and equipment to do a good job.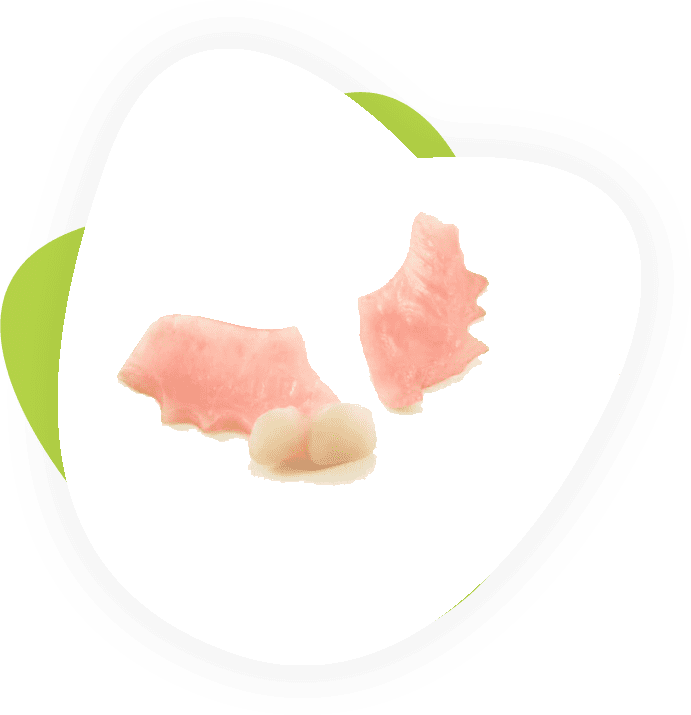 Either back to your own dentist, or to another local dentist if you do not already have one.
Clinical Denture Centre is a local practice owned by Peter Price – independent providers like ours have better quality control and incentive to satisfy your personalized needs.
I want to say how grateful I am to Peter for sorting out my denture so that it fitted, (not an easy task after I had tried to do it myself) The Covid19 precautions in place made me feel safe. Highly Recommended
Peter Price is amazing, and so pleased I found him, after being referred to other denture clinicians from my dentist. All of which were hopeless. This was a very challenging task, and he worked on my dentures for many hours, but the end result was brilliant, and cannot thank him enough for his time and patience. The practice is friendly, professional, and spotlessly cleaned every time a new client comes for an appointment, thank you Alison and Vanessa.
Terrific speed of response, professionalism and result. Absolutely could not fault!
I've now had 2 sets of dentures made by Peter Price and on both occasions the end product has been first class with a comfortable fit and no adjustments required. The service provided has always been very comprehensive and professional. I have no hesitation in recommending anyone needing work in relation to dentures to use the services provided at Canterbury Dentures Ltd.
I am incredibly delighted with my new denture fitted yesterday! It is so easy to manage really light and delicate and means I can smile again! I was treated both by Peter and Alison with great kindness and consideration and of course wouldn't hesitate to go back! I would highly recommend Canterbury Dentures.
The best thing I have ever done was to go to Peter price at Deal denture centre my I denture are perfect
To anyone considering implants for their dentures see Peter and go for it! He is a craftsman and will give you so much confidence. I can eat steak, nuts in fact have yet to be defeated.
The new method and concepts were explained very clearly and the whole process was most thorough and professional. The fitting and subsequent very minor adjustments were carried out quickly and the end result very much appreciated by me . I can recommend Peter Price and the Clinical Denture Centre.
After a bad experience with a dentist in the past I hadn't seen one in twenty years. Consequently it took my choppers completely giving up for me to start the process of sorting things out. While arranging for extractions a friend recommended Canterbury Dentures. I gummed the bullet and went to see them. I was so relieved to find a pleasant, professional service with no judgement. Peter Price the proprietor is a rare thing these days, someone who is relaxed and friendly but gets the job done right. I've gone from being ashamed of my teeth to smiling from ear to ear. I feel like I have a new lease of life and Peter and his team are a significant part of that for me. People have no idea that I've been there but I won't soon forget the service I received. Thanks to all at Canterbury Dentures.
I'm so happy with my new denture......just wish Id found you 15years ago!! A very MASSIVE Thank you for making my smile, even better 🙂
Having had an uncomfortable bottom denture for about a year, it was with great relief that our very professional Peter managed to sort it out for me. I found him a very informative and "unpushy" young man and look forward to having a new denture made by him towards the end of the Summer.
Felt at ease immidiately. Excellent treatment. 10 out of 10. Would certainly go back again if needed.
Dr. Price is an artist! He had the difficult task of recreating my smile despite never seeing me with my teeth or proper dentures. The accident which necessitated my needing complete upper dentures occurred in America and teeth were extracted prior to my moving to Canterbury. When I first came to see him I was wearing the discount Intermediate dentures I was given post extraction which looked NOTHING like my original teeth. Using photos and multiple fittings he fine tuned my new dentures and made me look like me again. The results were so dramatic my 30 year old daughter wept when she first saw me wearing them. In the three months since I got them the aftercare has been equally satisfying with timely adjustments and genuine concern from Dr Price and all his staff. I would recommend Canterbury Dentures without hesitation for care, quality and price!!
Very friendly, and excellent professional service all round. Highly recommended.
Absolute kind, courteous and professional service- Thank you Peter !!